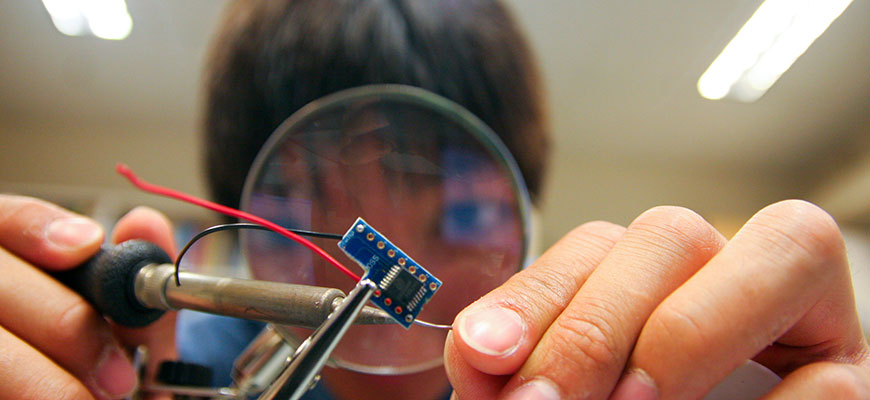 Vision
Our Vision is to strive the students to foster rigorous academic emphasis with rich diversity of skills for the ability and passion to work sensibly and ethically for the betterment of humankind.
Mission
To prepare excellent Mechatronics Engineers with leading edge technology.
To achieve blending of knowledge attainment and application.
To impart value-based training and inculcate socially committed professionalism.
To develop the future engineers with invaluable entrepreneurial skill.
To build a strong integrated team of Mechatronics professionals.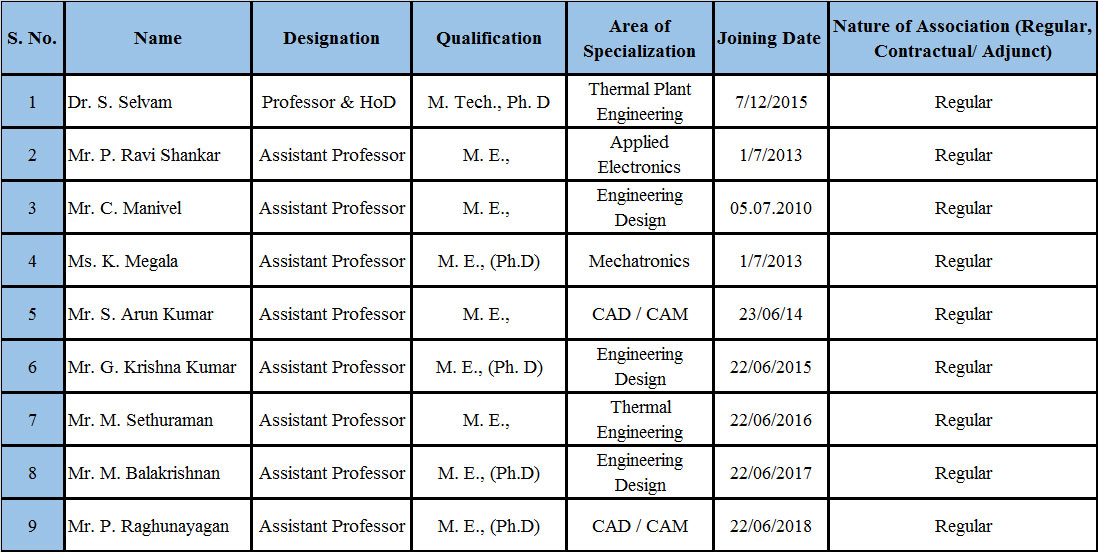 PROGRAMME EDUCATIONAL OBJECTIVES (PEOs)
PEO1: Application of mathematical modeling, scientific and automation concepts to formulate problems in Mechatronics systems and provide solutions employing modern tools.
PEO2: Professional practice driven by value based education committed to ethical principles, environmental concerns and social issues with continuous learning.
PEO3: Ability to work in a team as a member/leader possessing technical and organizational capabilities to manage/initiate an enterprise.
PROGRAMME SPECIFIC OUTCOMES (PSOs)
PSO1: To understand the concepts of engineering fundamentals, design and problem analysis to arrive at multiple solutions for the complex problems using classical methods and modern IT tools.
PSO2: To provide an opportunity to identify the responsibilities of social engineering practices by knowing the ethical and environmental values for the sustainable development.
PSO3: To persist with life-long learning and effective communication to lead a team to promote managerial skills and entrepreneurship in multidisciplinary environment.