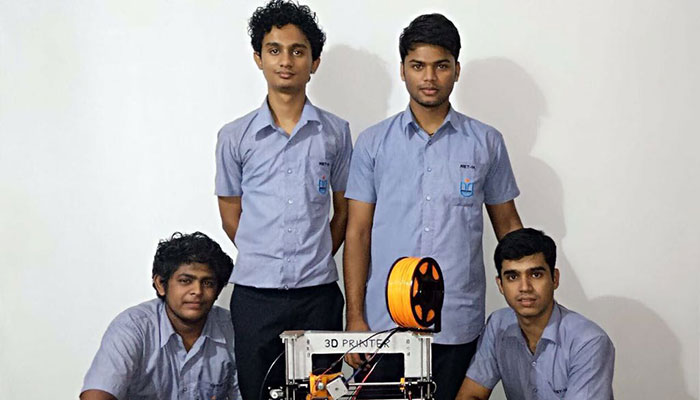 Mission
To become a centre of excellence in Mechanical Engineering to provide quality education inculcating a work culture that yields socio-economical engineers and intellectuals with leadership qualities to get involved in professional career and entrepreneurship so as to envisage India as the destination for global investment.
Vision
To mould the Mechanical Engineering aspirants into Employable Engineers and Successful Entrepreneurs by enriching competency of faculty in domain knowledge and assessing the attainment of outcomes at every level so as to convert engineers as responsible citizens for the benefit of society.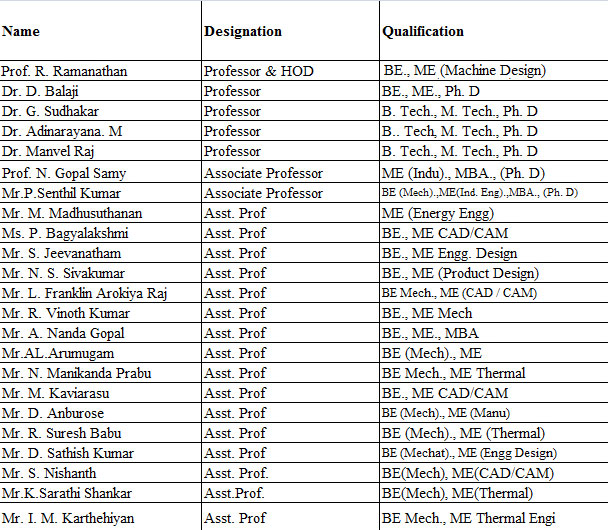 PROGRAMME EDUCATIONAL OBJECTIVES (PEO)
PEO1: To excel in career applying knowledge in mathematics, science and engineering fundamentals essential to create, solve and analyze Mechanical Engineering related problems.
PEO2: To design, analyze and implement cost-effective solutions to engineering problems encountered in the field that are beneficial to the society.
PEO3: To establish careers in industry by exhibiting professionalism that meets the needs of national and multinational companies with adequate technical learning and communication skills.
PROGRAMME SPECIFIC OUTCOMES (PSO)
PSO1: Perform duties of Mechanical Engineer in understanding and analyzing the complexities of day to day problems of society using the fundamental knowledge in mathematics, science and engineering.
PSO2: Apply modern tools to interpret data, design and develop solutions to complex Mechanical Engineering issues employing ethical principles and professional engineering practices.
PSO3: Function as an engineering solution provider or entrepreneur, who is able to manage, innovate, communicate, train and lead a team for continuous improvement.