ELECTRONICS AND COMMUNICATION ENGINEERING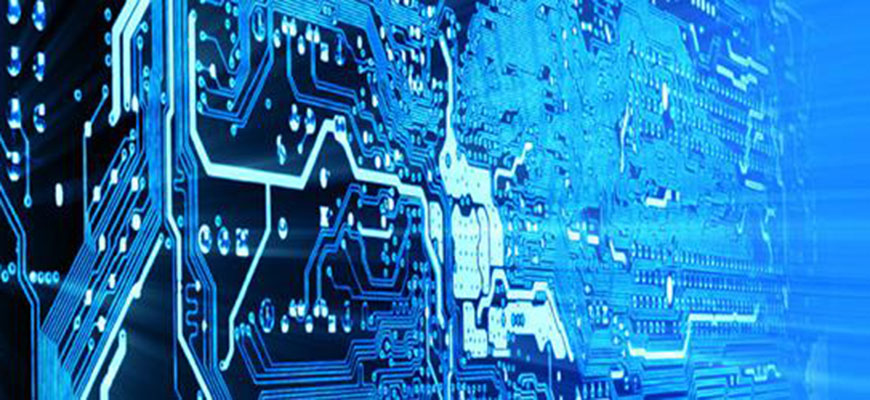 Mission
To educate and empower the students with state of art knowledge and latest trends in electronics and communication engineering to meet the growing real world challenges.
To inculcate professional ethics and moral values among the students.
To impart industrial and managerial skills to promote self-employment and adapt to appropriate technology to meet the challenges arising out of global demand.
Vision
To become a centre of excellence in electronics and communication engineering by imparting quality technical education imbibed with human values and professional ethics, facilitating research activities and cater to the growing industrial demands and societal needs.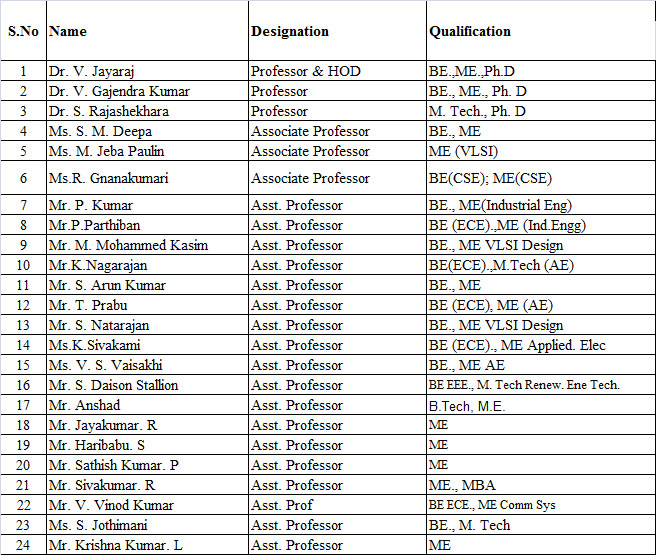 PROGRAMME EDUCATIONAL OBJECTIVES (PEO)
PEO1: Establish a strong foundation in the fundamentals of mathematics, science and engineering necessary to formulate, analyze and solve engineering problems and prepare themselves for post graduate studies and/or for a successful carrier.
PEO2: Define and analyze real life engineering problems in the field of electronics and communication engineering and find sound, feasible and acceptable solutions beneficial to the society.
PEO3: Work effectively in a group with good communication skill, managerial skill, professionalism and ethical attitude, possessing expertise to write reports and express clearly in a multidisciplinary environment through continuous learning.
PROGRAMME SPECIFIC OUTCOMES (PSO)
PSO1: An ability to understand and analyze the basic concepts in mathematics, science and electronics & communication engineering and apply them to various areas namely electronics, communication, signal processing, VLSI, embedded systems etc., in the design and implementation of complex systems.
PSO2: An ability to solve complex electronics and communication engineering problems using latest hardware and software tools along with analytical skills to arrive cost-effective and appropriate solutions.
PSO3: An ability to understand social-awareness & environmental-wisdom along with ethical responsibility to have a successful career and to sustain passion and zeal for real-life applications using optimal resources.
PSO4: An ability to function effectively as an individual or a member in a team to manage projects, communicate effectively on complex engineering activities and adapt to recent trends through continuous learning.