COMPUTER SCIENCE AND ENGINEERING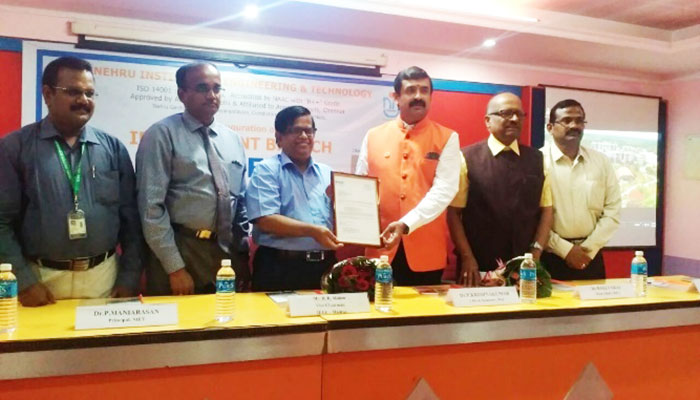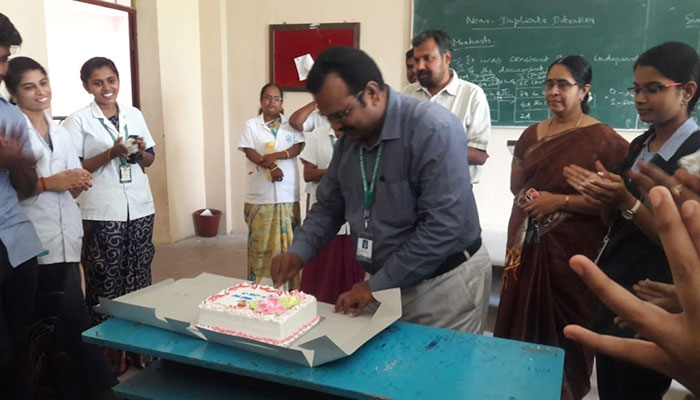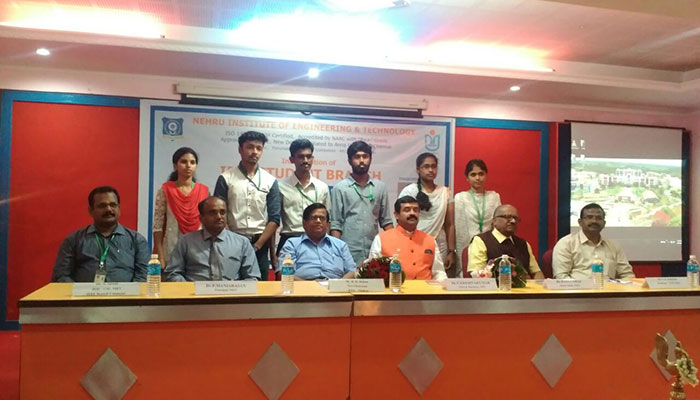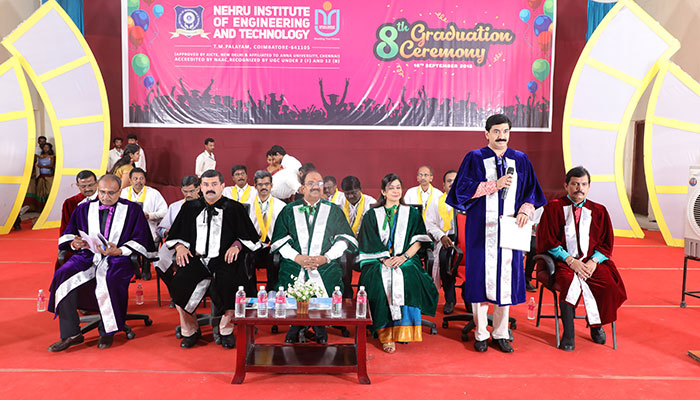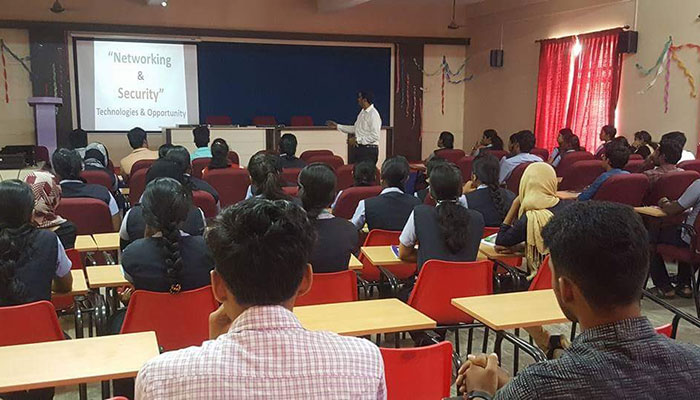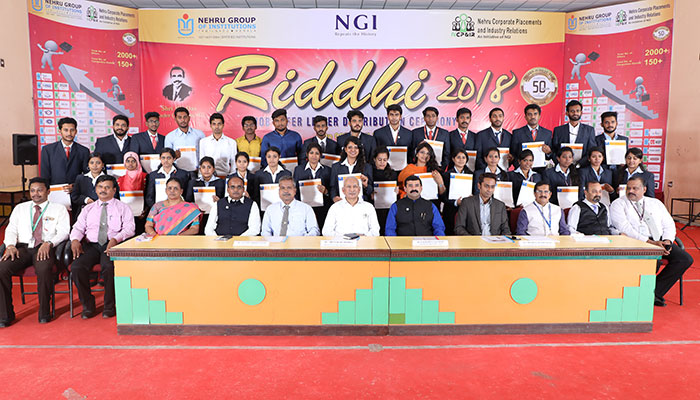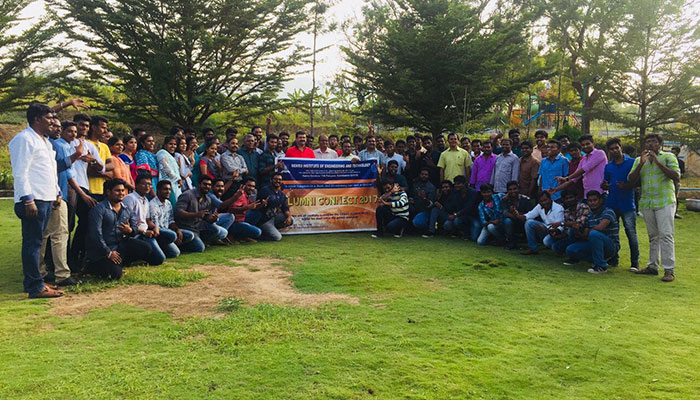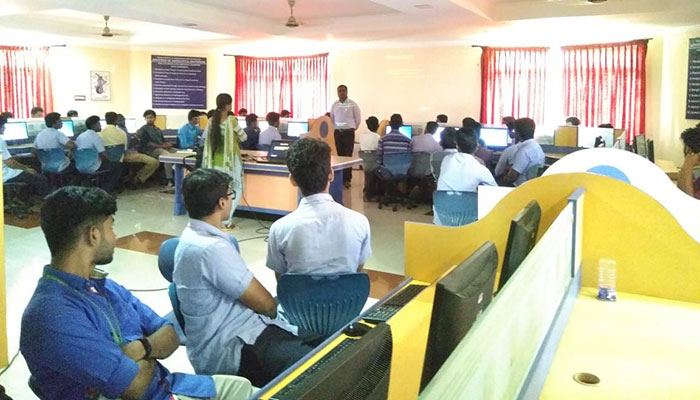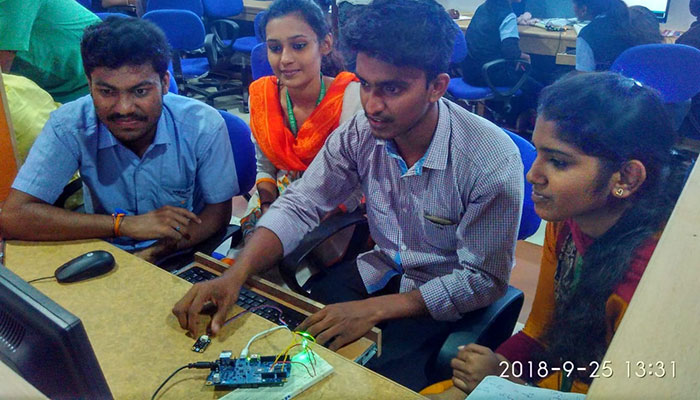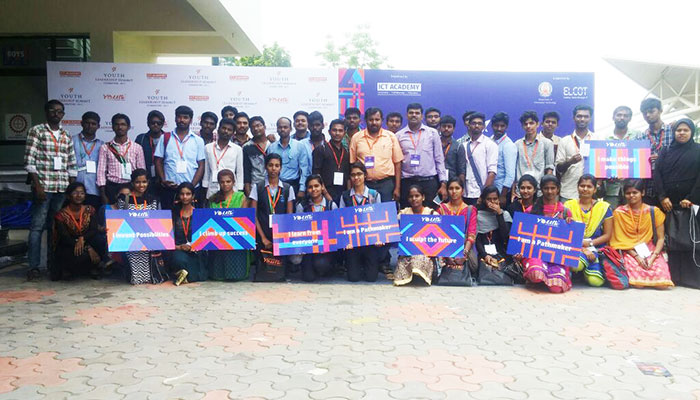 <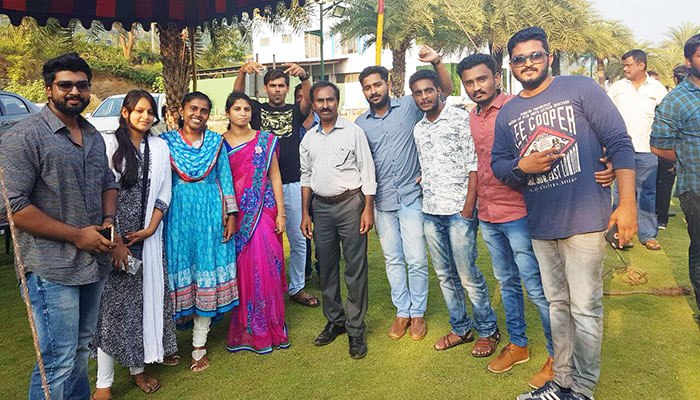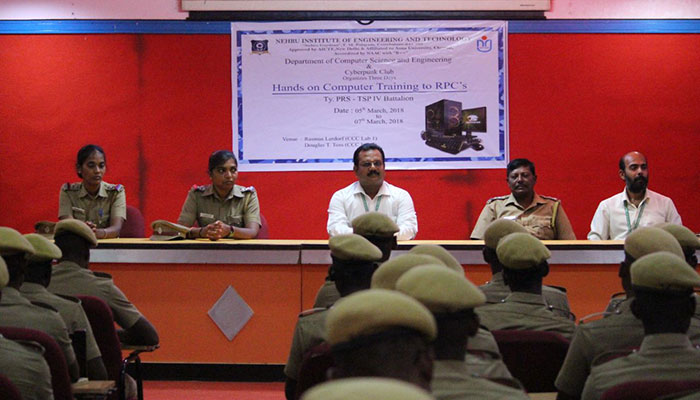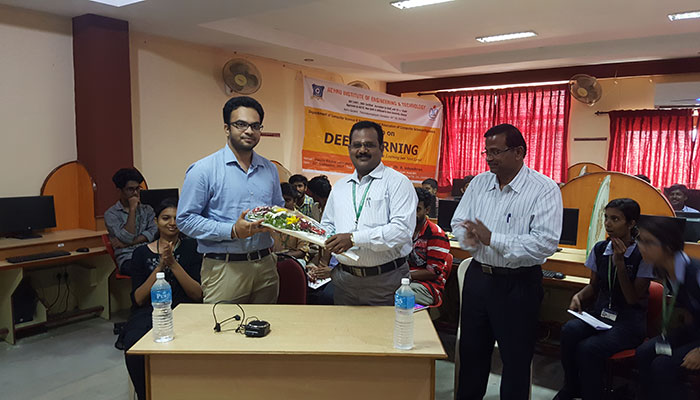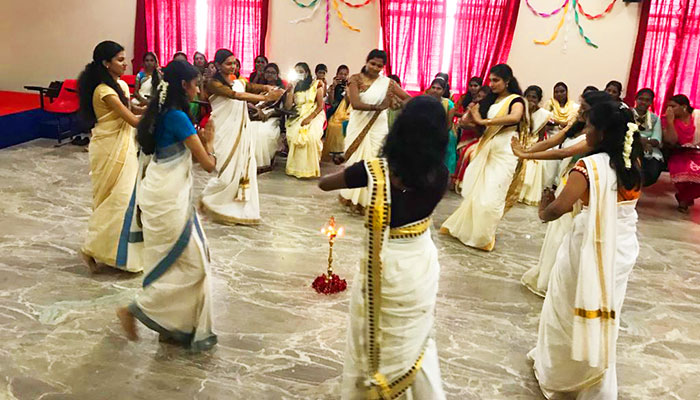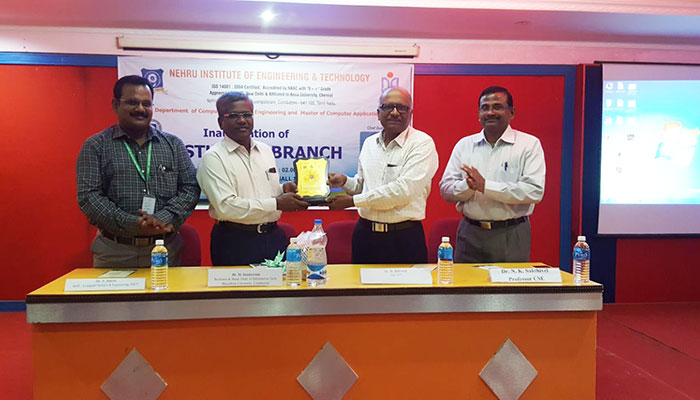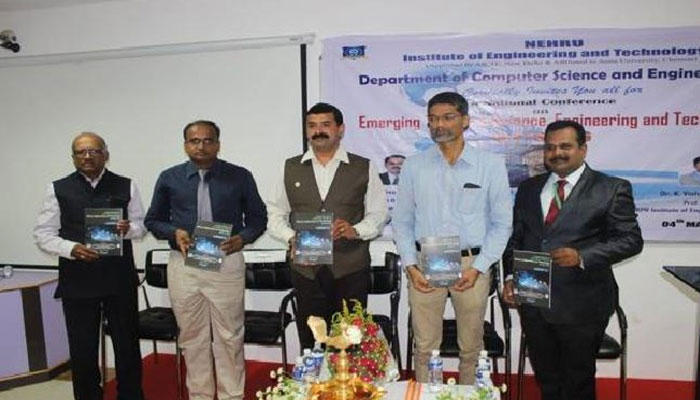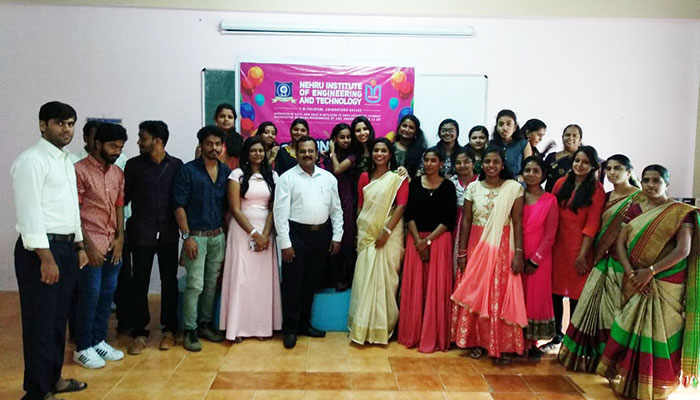 About The Department
The Department of Computer Science and Engineering is a Center of Excellence in Computer Science and Engineering through Education and Research. The mission of the department is to help the society by educating engineers with the ability to administer and manage real world problems with latest technologies. The department has dedicated team of eminent faculty members and laboratories with Centre of Excellence - Intel Intelligent Systems Laboratory – Internet of Things and CISCO Incubator Laboratory. It is being recognized as the Nodal Resource Centre for the State of Tamil Nadu for the Spoken Tutorial by NMEICT, MHRD, Govt. of India. The department has obtained with the permanent Affiliation of Anna University, Chennai. It provides good infrastructure facilities, dedicated faculty and academic ambience for the budding engineers to gain sound technical knowledge in the field of computer engineering.
The department conducts Workshops, Symposiums, Seminars, Conferences and Training Courses to make the students get updated in latest technologies. The department enables the students to interact with experts through Student Chapters of Professional Societies such as CSI, and IEEE.
Vision
To produce highly competent and innovative Computer Professionals to meet the global demands.
Mission
To impart quality education by creative teaching learning process.
To be technically competent, ethical and socially responsible throughout the professional career.
To inculcate leadership qualities and entrepreneurship culture to meet the global standards.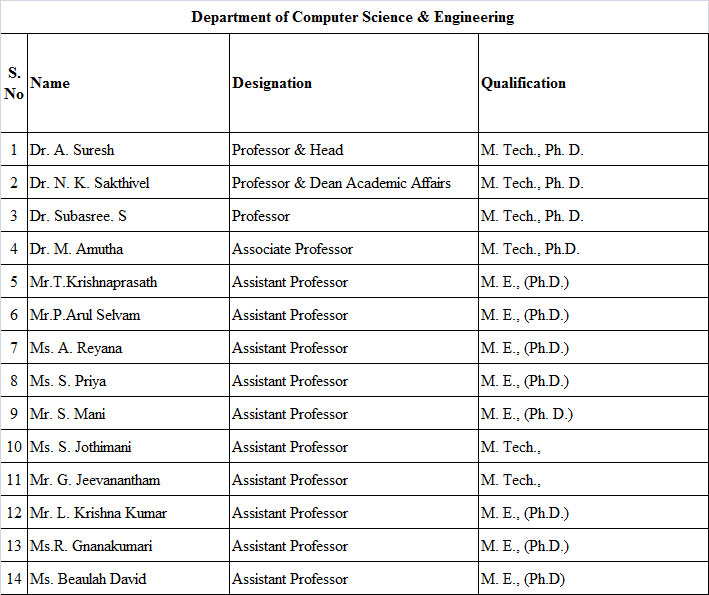 PROGRAMME EDUCATIONAL OBJECTIVES (PEOs)
The graduates of Computer Science and Engineering Programme will be able to
PEO1:Acquire and Apply knowledge in Computer Science, Mathematics, Science and inter-disciplinary engineering principles in order to excel in computer professional career.
PEO2:Analyze real life problems adapting to new Computing Technologies for professional excellence and ethical attitude, in order to provide economically feasible engineering solutions.
PEO3:Carry out complex engineering problems with best practices exhibiting communication skills, team work and interpersonal skills to enable continued computer professional development through life-long learning.
PROGRAMME SPECIFIC OUTCOMES (PSOs)
The students of Computer Science and Engineering Programme will be able to
PSO1: Professional Skills: Acquaint in-depth knowledge on the basic and advanced computer science domains like Data Sciences, Cryptography, Cloud and Distributed Computing, Neural Networks and Artificial Intelligence.
PSO2: Entrepreneurship and Successful Career: Apply the standard practices to have successful career path in the field of information and communication technology and entrepreneurship.
LABORATORY DETAILS
Intel Intelligent Systems Laboratory - IoT Centre of Excellence
CISCO Incubator Laboratory - Network and Design
Dennis Ritchie
Application Development Laboratory
Project Laboratory
Rasmus Lerdorf
Operating System Laboratory
Programming Laboratory
Ada Lovelace Laboartory
Network and Security Laboratory
DBMS Laboratory
MOU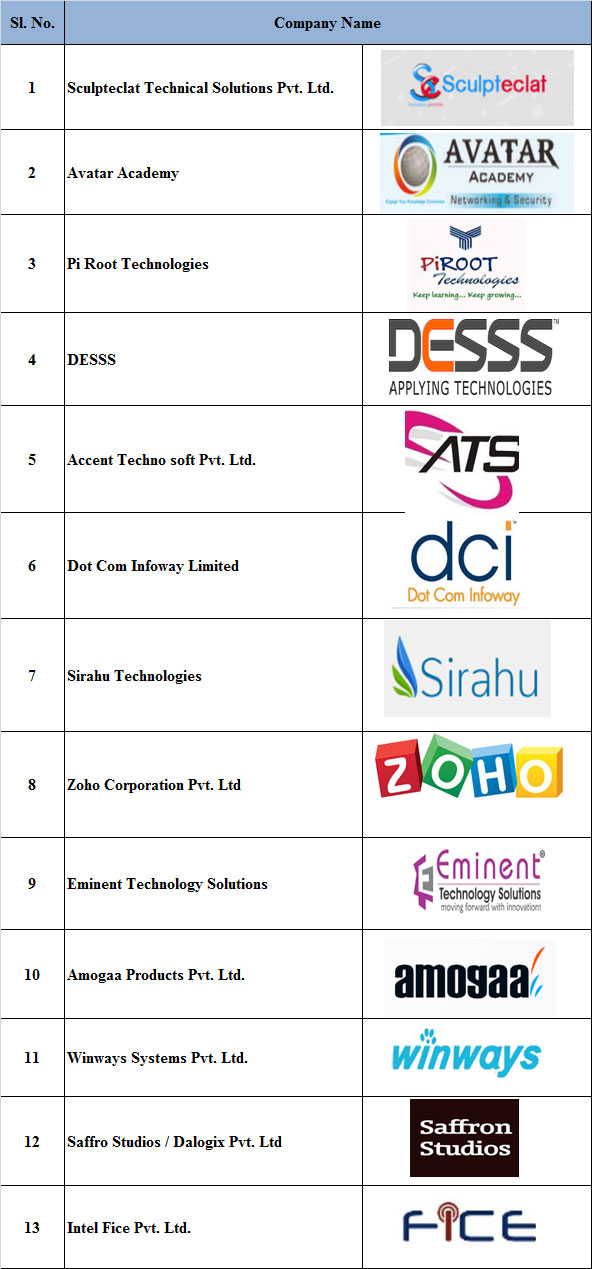 Academic Year 2018 - 2019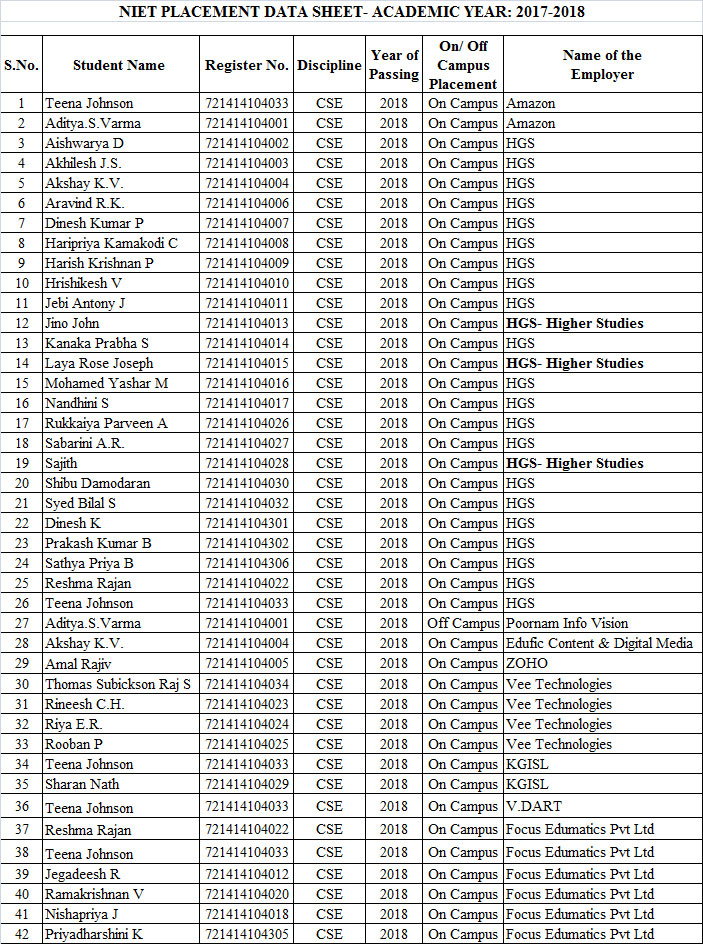 Academic Year 2017 – 2018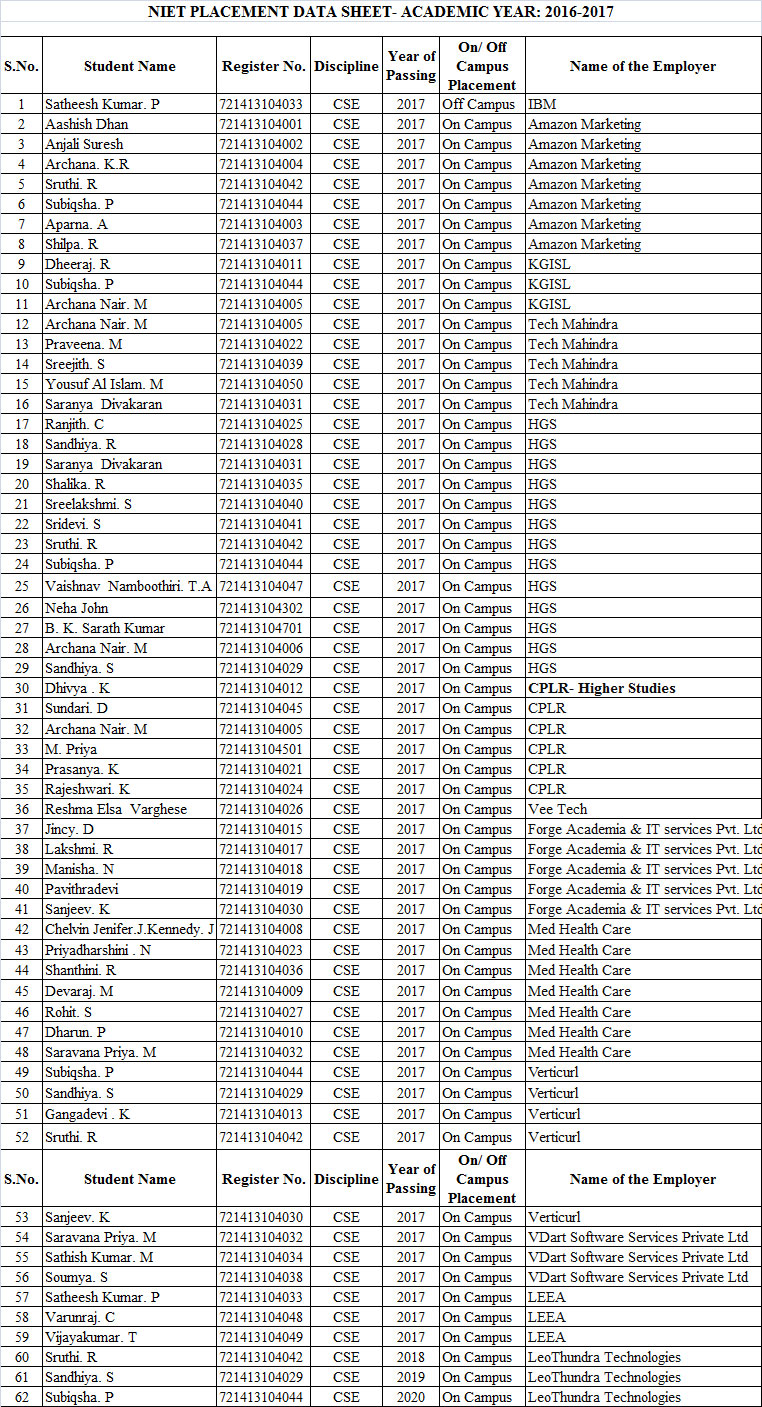 Academic Year 2016 – 2017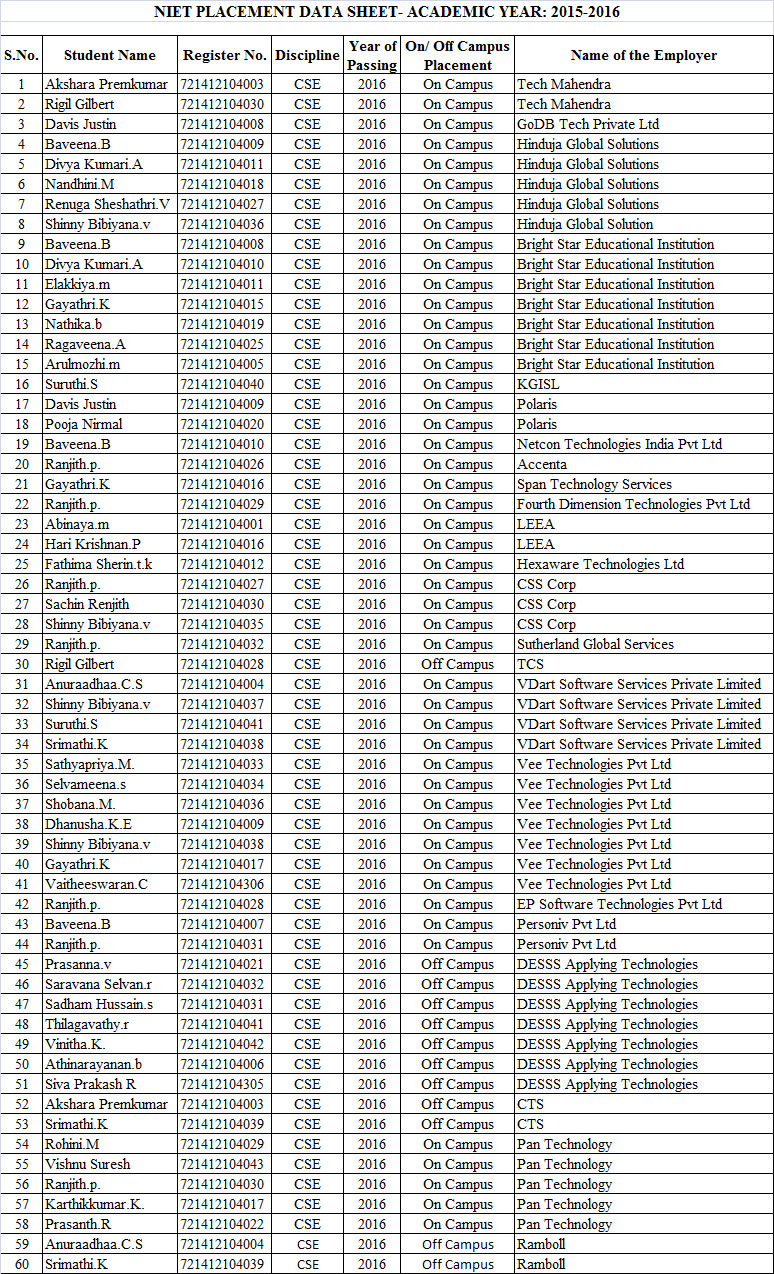 Academic Year 2015 – 2016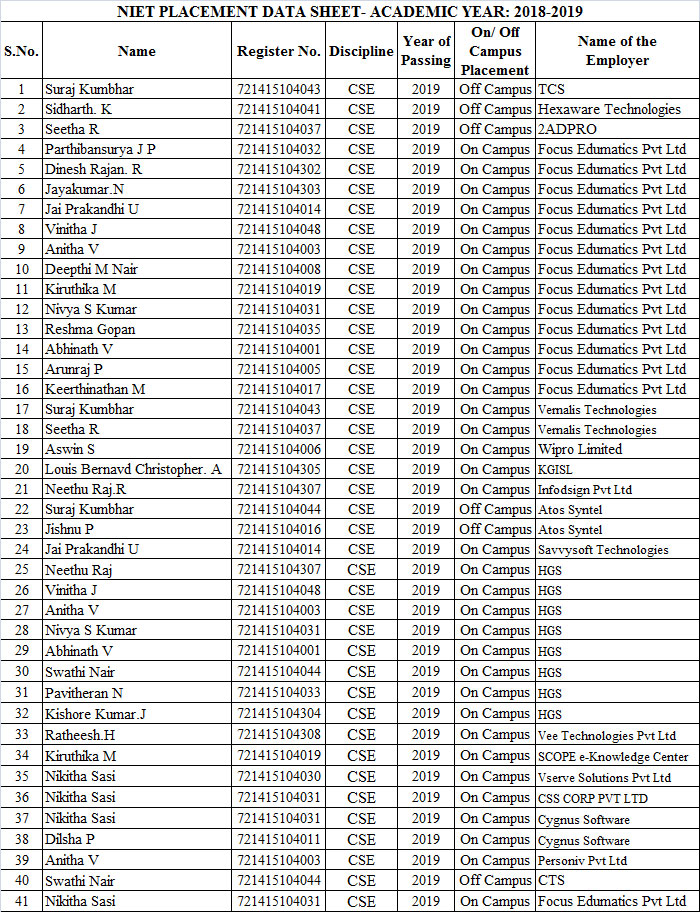 Industrial Visits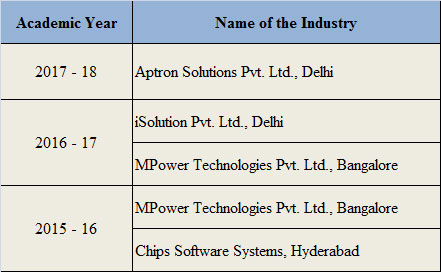 Internship Training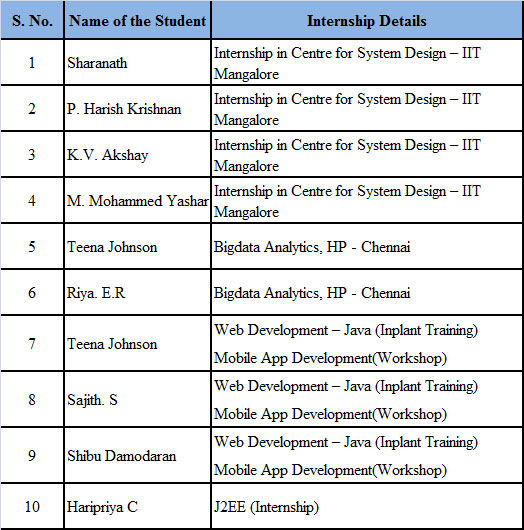 Industrial Projects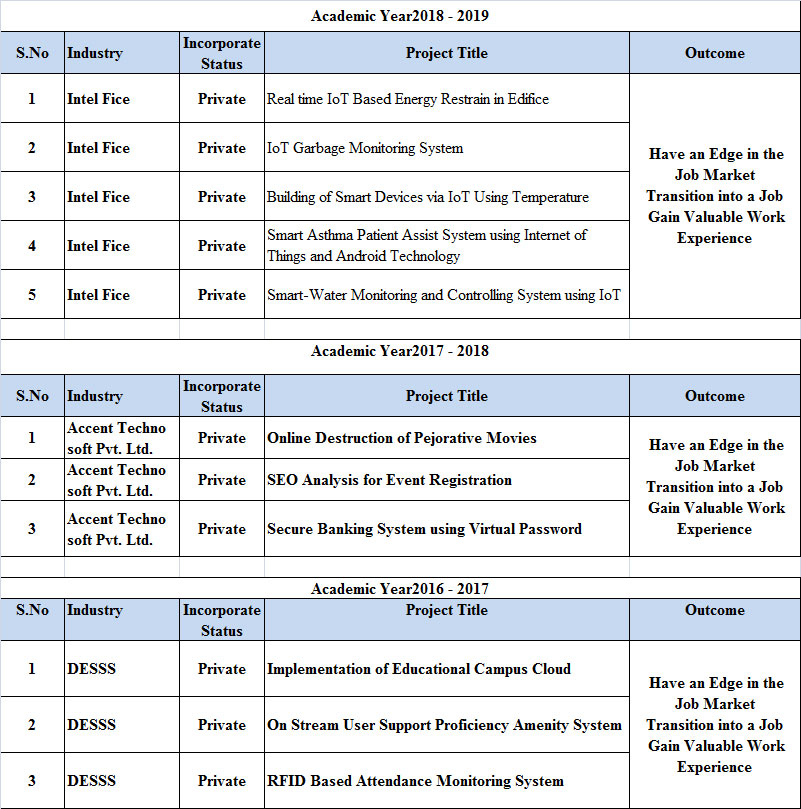 E-Learning Resources
E-Books
Programming Repository
Department Advisory Committe Members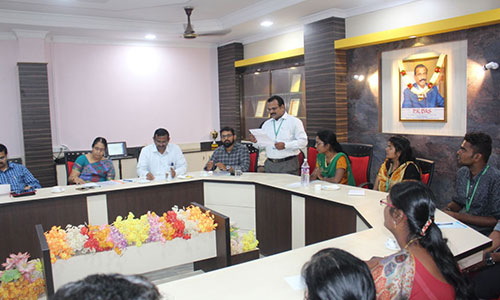 DAC Meeting held on 18th July 2018
Intel Intelligent Systems Laboratory
INTEL Intelligent Systems Lab has been setup to enhance students' employability skills in order to bridge the gap between industry and academia.
The INTEL Intelligent Systems Lab also committed to support in assisting students for the academic projects by providing training and certification thereby generating employment.
The lab has been established with 20 dedicated highly configured computers with LAN powered by high speed internet and professional environment in Nehru Institute of engineering and Technology.
INTEL® Intelligent Systems Lab is a unique platform to fine-tune software and core skills of our students to create numerous certified professionals with competitive skills which are mandatory for industries.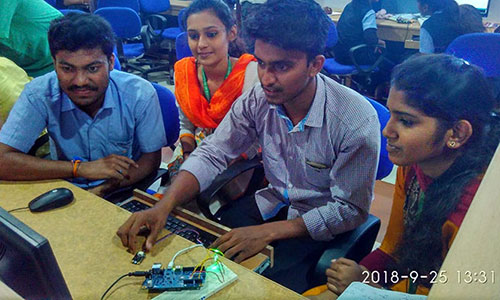 Learning by Doing
CISCO Networking Lab
A well equipped CISCO Networking Laboratory has been established in the department of Computer Science and engineering.
The Cisco Networking is an innovative education initiative that aims to create a pool of trained computer networking specialists, and improve career and economic opportunities worldwide.
As Technology is changing the world, the students need to acquire technical skills to succeed as a technologist.
Cisco Networking laboratory provides computer networking training, education, and career opportunities. This also brings an opportunity to accelerate the students career with advanced skills and advise to take certifications.
The majority of our students take courses at our education institution and get hands-on experience to gain career ready skills.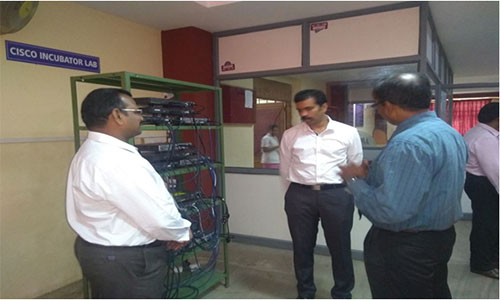 CISCO Networking Lab Inauguration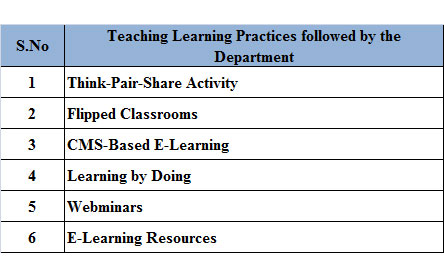 THINK-PAIR-SHARE
Think-Pair-Share (TPS) is a collaborative learning strategy in which students work together to solve a problem or answer a question about an assigned reading. This technique requires students to
Think individually about a topic or answer to a question; and
Share ideas with classmates. Discussing an answer with a partner serves to maximize participation, focus attention and engage students in comprehending the reading material.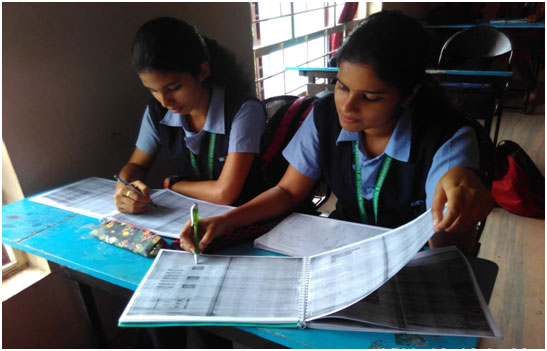 FLIPPED CLASSROOM
A flipped classroom is an instructional strategy and a type of blended learning that reverses the traditional learning environment by delivering instructional content, often online, outside of the classroom.
In a flipped classroom, students watch online lectures, collaborate in online discussions, or carry out research at home while engaging in concepts in the CLASSROOM WITH THE GUIDANCE OF A MENTOR.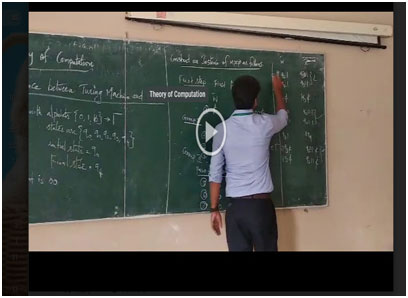 CMS Based E-Learning
CMS is the platform to deliver a blended learning approach for our courses; combining face-to-face lessons with engaging online activities and resources. CMS (Content Management System) provides an E-learning platform that has different environments for learners with dynamic, interactive, nonlinear access to a wide range of information (text, graphics, animation and videos)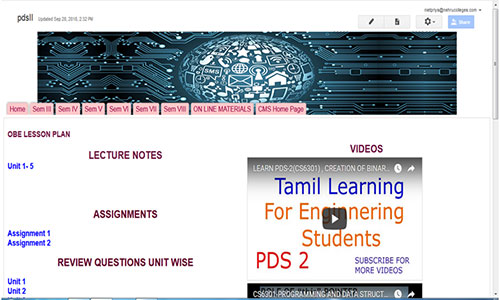 LEARNING BY DOING
Internet of Things Workshop - The workshop will refresh and renew participants as they explore strategies for becoming more creative new ideas and new possibilities to liven up their laboratory practice. It will help both teachers and their students become more creative in their fields.
1. Increase capacity to plan projects effectively.
2. Motivate students for applying new techniques and strategies
3. Promote innovative projects at local and national Levels.
4. Improve ability to select design and use materials that foster creativity in learning.
The workshop is targeted at higher education professionals and is designed to improve the theoretical and practical understanding of pedagogical principles. Participants will also have the opportunity to practice designing innovative curriculum and presenting to their peers.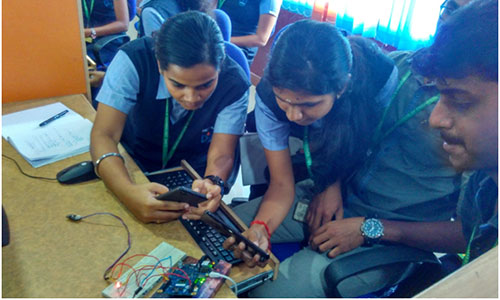 E – LEARNING
The PK Das Knowledge Fort (Central Library) has developed an excellent collection of books, journals and non-book materials in Science, Engineering, Technology, Humanities and Management. It maintains separate collections of reference books, standards, and back volumes of journals, technical reports and compact discs. The library is using Auto Lib OPAC (Online Public Access Catalogue) and the users can search the Library Online Catalogue by author's.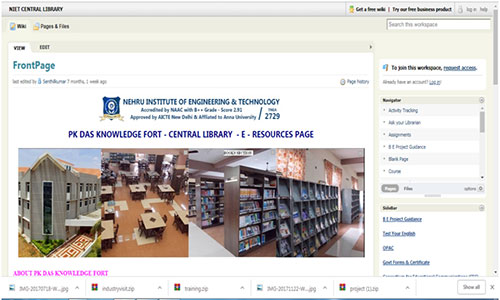 WEBINARS
Webinars are organized by the faculties for students to give them information on latest trends in market and entrepreneurship. A webinar is a form of one-to-many communication: a presenter can reach a large and specific group of online viewers from a single location. Providing it is used effectively, interaction during a webinar can be very powerful. In view of the large number of participants, smart tools are essential to channel that interaction.