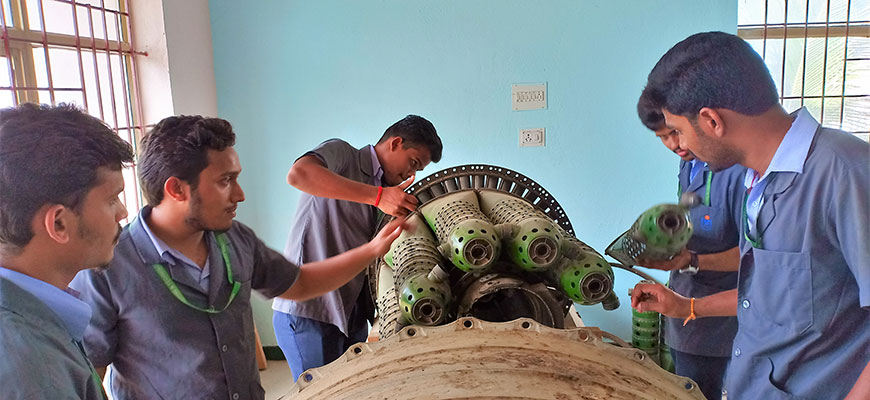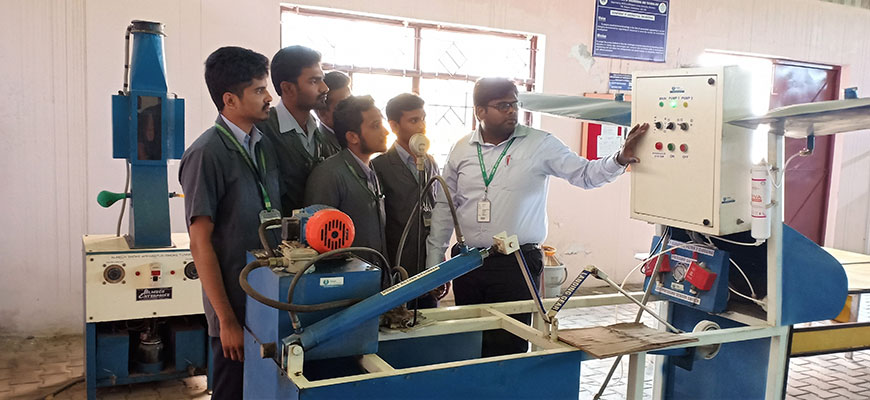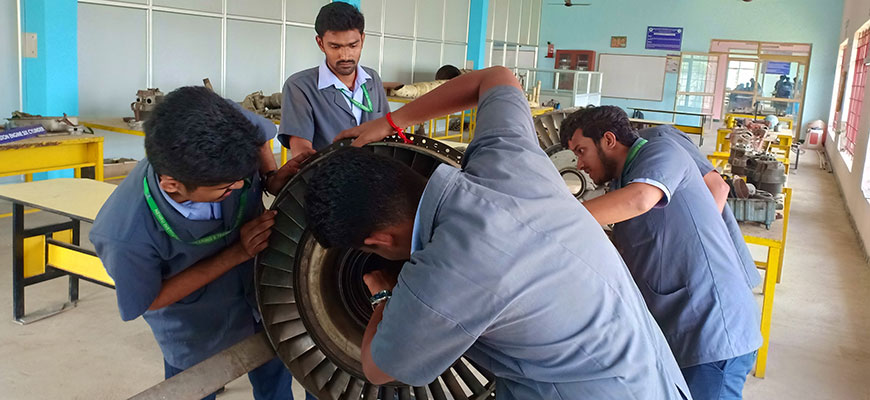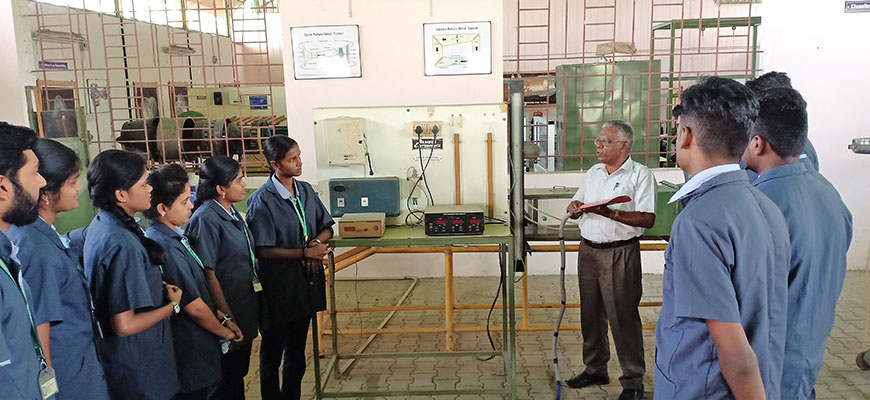 Department of Aeronautical Engineering
The department was started in the year 2006 with an intake of 60 students for the UG programme in Aeronautical Engineering under Anna University and now it has emerged as one of the premier departments of NIET with a total intake of 120 students per year. Also, the department has a PG programme in Aeronautical Engineering under Anna University, Chennai with an intake of 24 students.
There are 27 faculty members in the department including well qualified Professors, Associate Professors and Assistant Professors with doctorate and pursuing doctorate. The department is headed by Dr. V. Sankar. The department has recognized Research Centre for Aeronautical Engineering, under Anna University, Chennai which is the only research centre in Aeronautical Engineering among the self-financing colleges in Tamilnadu.
Vision
Producing competent and exemplary Aeronautical Engineers to meet the needs of global industries
Mission
To impart quality education in cutting edge technologies, in state of art laboratories with intellectual and ethical principles.
To propel the young students to face the challenges of global industries through their sound technical knowledge.
To build formidable skills in aeronautical engineering and turn the students into entrepreneurs and global leaders.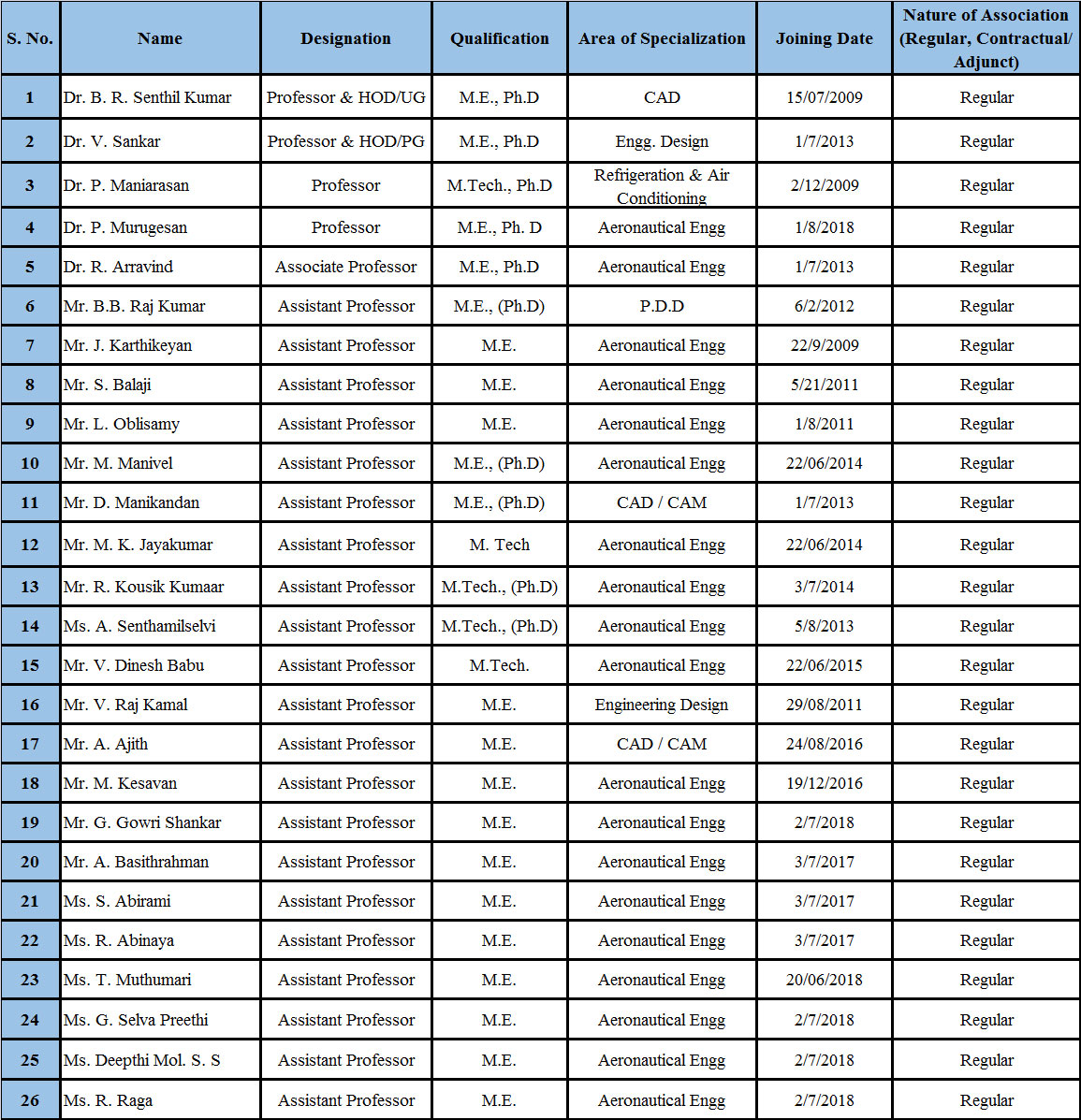 PROGRAMME EDUCATIONAL OBJECTIVES (PEOs)
PEO1: To employ comprehensive knowledge in Aeronautical Engineering and analytical skills to work towards solving complex problems so as to excel in the professional career.
PEO2: To design, analyze and produce cutting edge engineering solutions by employing modern techniques and adhering to moral values for sustainable development.
PEO3: To assume global careers and leadership responsibilities through consistent learning with idealistic managerial practices.
PROGRAMME SPECIFIC OUTCOMES (PSOs)
PSO1:To gather data using modern tools and apply design techniques to develop solutions for challenges in the domain of Aerodynamics, Propulsion, Aircraft Structures and Aircraft Maintenance with professional ethics.
PSO2:To function as engineering solution providers or entrepreneurs, who are able to manage, innovate, communicate, train and lead a team for continuous improvement.
LABORATORY DETAILS
Aircraft Structures-I Laboratory
Aircraft Structures-II Laboratory
Aerodynamics Laboratory
Propulsion Laboratory
Aircraft System Laboratory
Aero Engine & Airframe Laboratory
Flight Integration systems & control Laboratory
CAD/CAM Laboratory
Strength of Materials Laboratory
Fluid machines & Machinery Laboratory
Thermodynamics Laboratory
MOU

Academic Year 2017 - 2018

Academic Year 2016 – 2017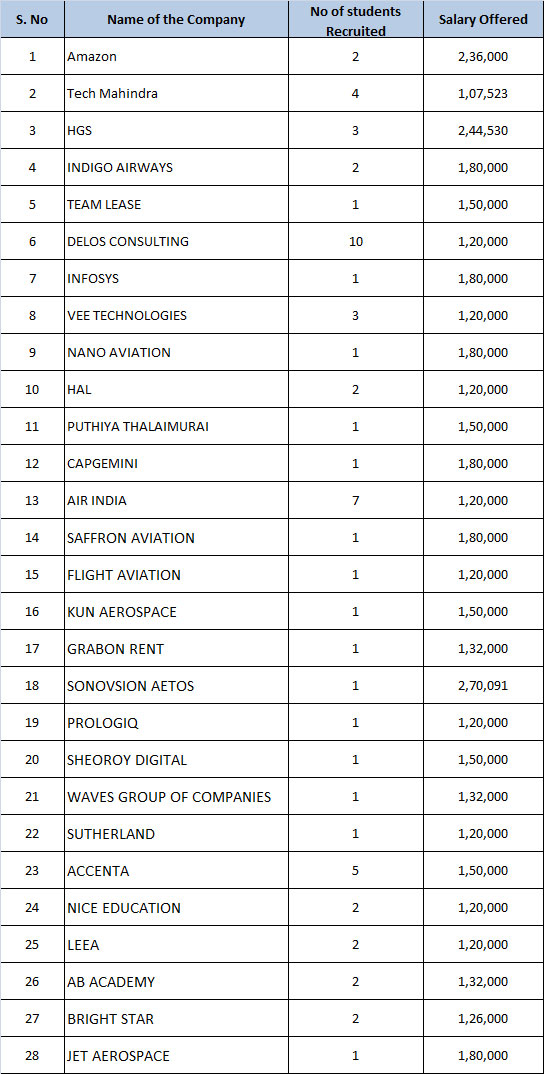 Academic Year 2015 – 2016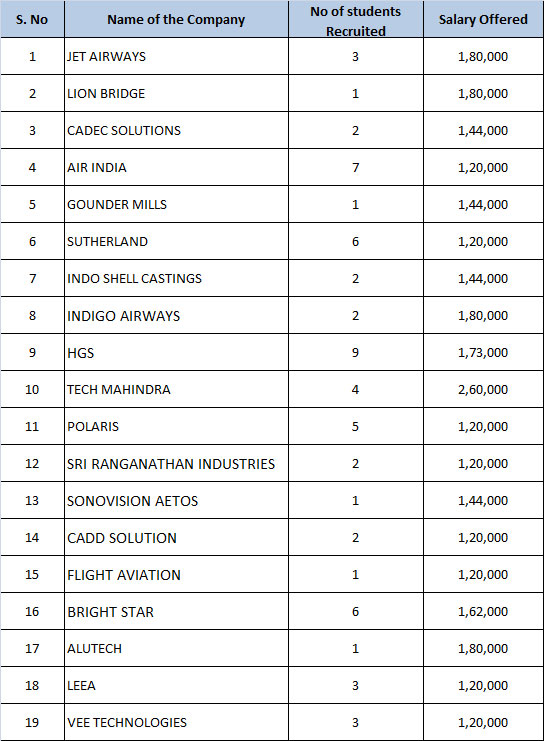 Industrial Visits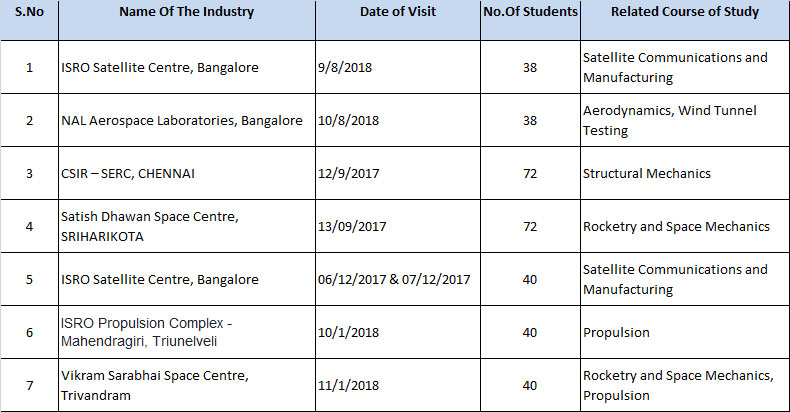 In-plant Training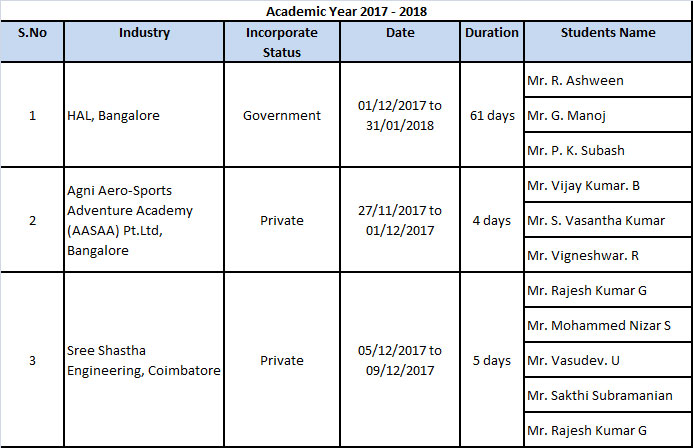 INDUSTRIAL- INSTITUTIONAL INTERACTION CELL