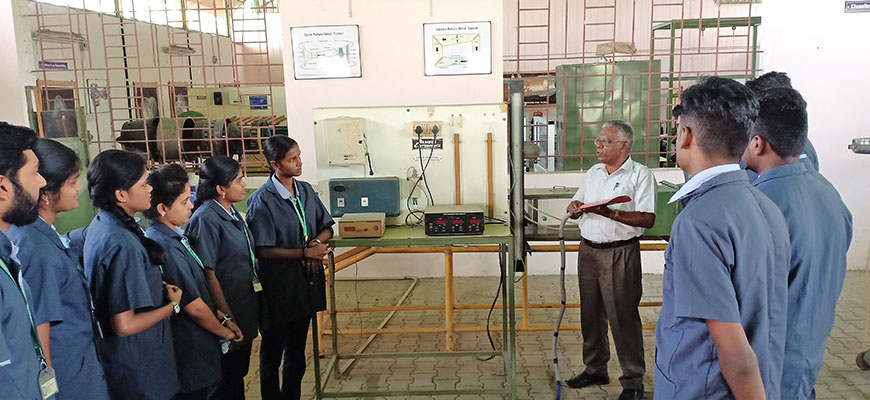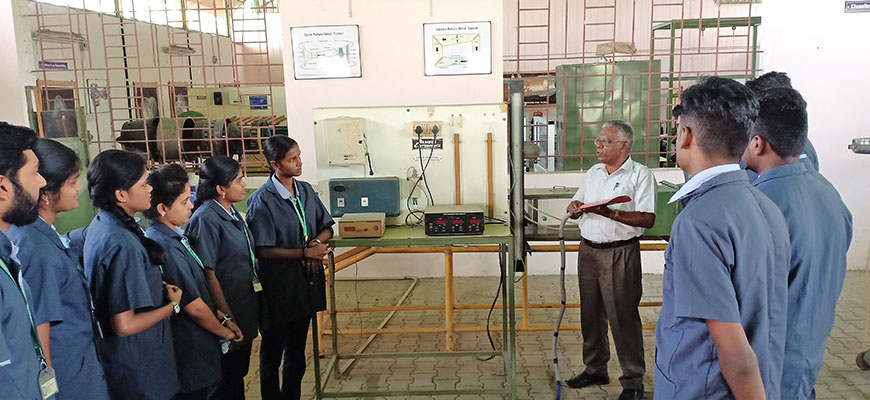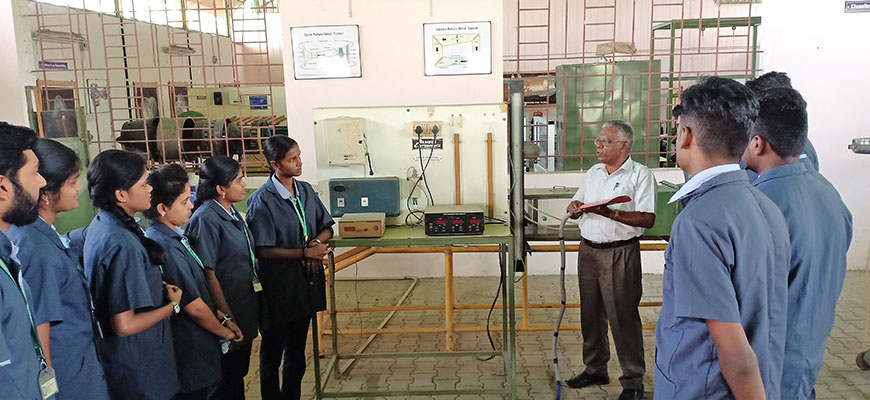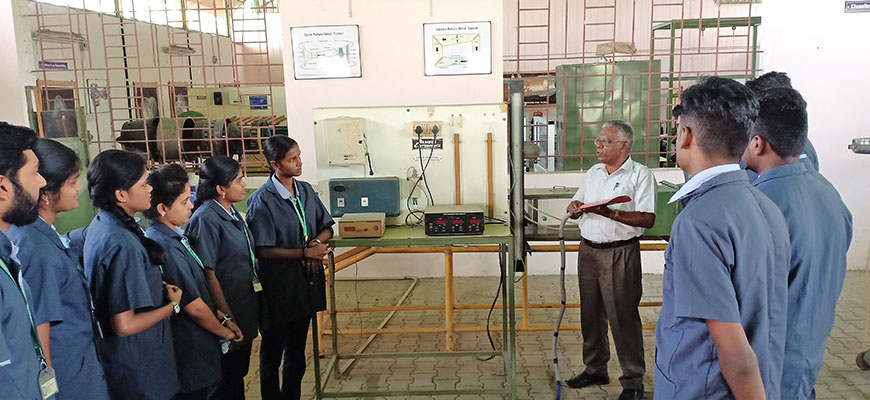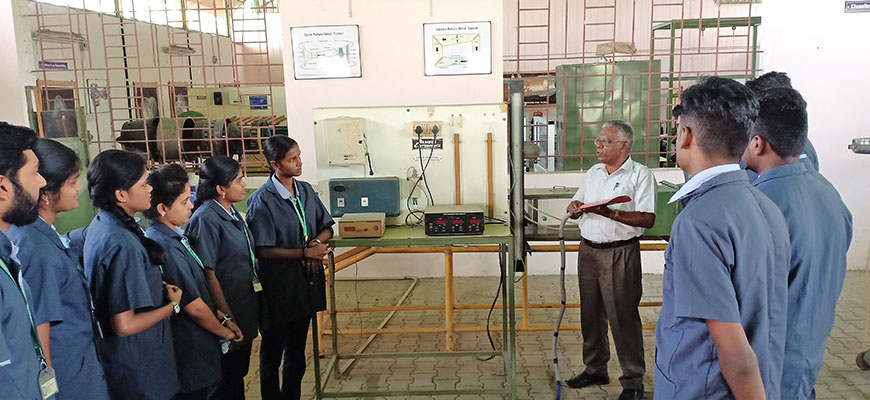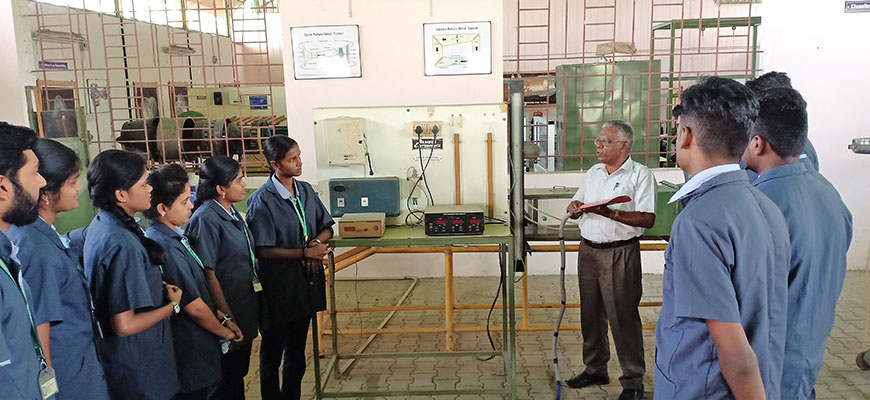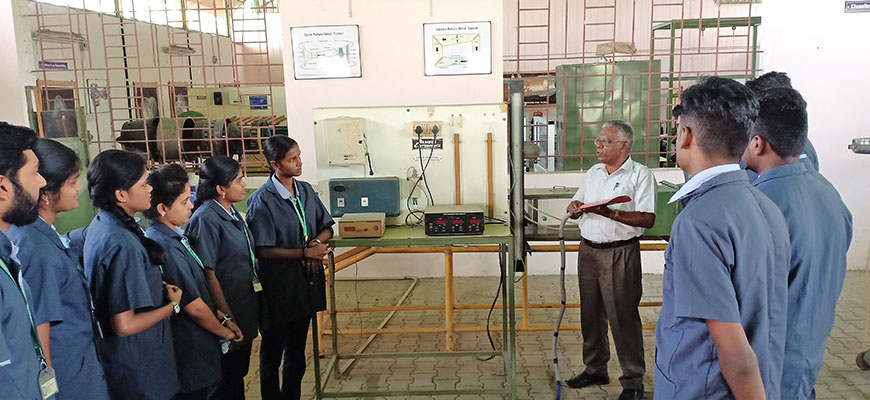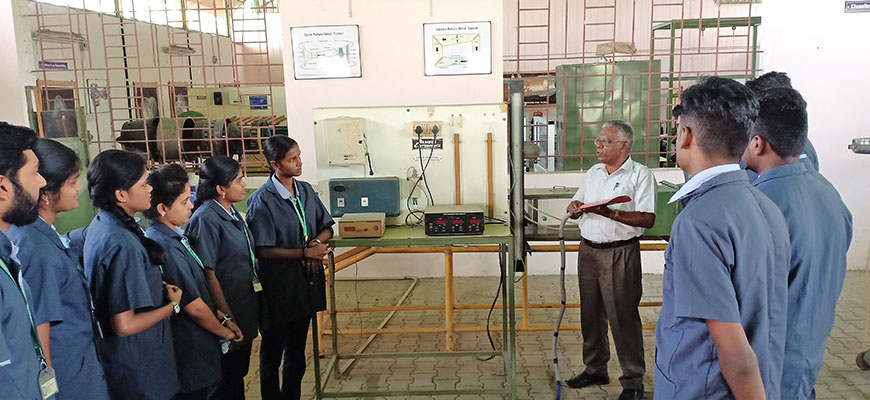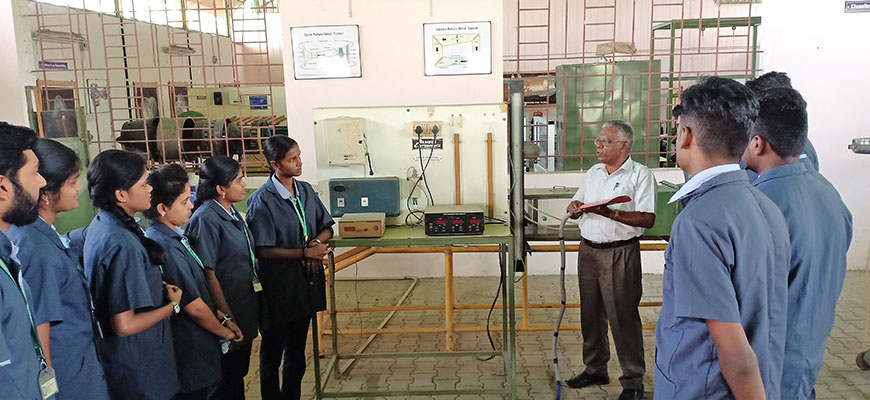 Mission
To propel the young students to face the challenges of global industries by imparting quality education in cutting edge technologies and research with formidable skills in aeronautical engineering and turn them into entrepreneurs and global leaders by integrating intellectual and ethical principles.
Vision
To acquire sound technical knowledge in the field of aeronautical engineering in an ever changing environment by upgrading all resources to serve the society for sustainable development.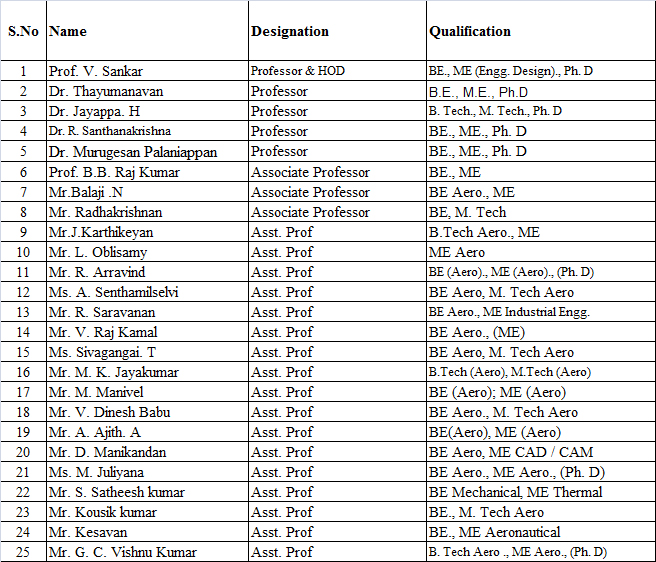 PROGRAMME EDUCATIONAL OBJECTIVES (PEO)
PEO1: To employ comprehensive knowledge in Aeronautical Engineering and analytical skills to work towards solving complex problems so as to excel in the professional career.
PEO2: To design, analyze and produce cutting edge engineering solutions by employing modern techniques and adhering to moral values for sustainable development.
PEO3: To assume global careers and leadership responsibilities through consistent learning with idealistic managerial practices.
PROGRAMME SPECIFIC OUTCOMES (PSO)
PSO1:To apply the knowledge of science and mathematical principles to analyze complex Aeronautical Engineering problems and produce cost-effective solutions for sustainable development.
PSO2:To gather data using modern tools and design techniques to develop solutions for Aeronautical Engineering challenges with professional ethics.
PSO3:To act as a team player to manage projects effectively with proper communication among all levels of the organization and exhibit ability to cultivate learning and development.